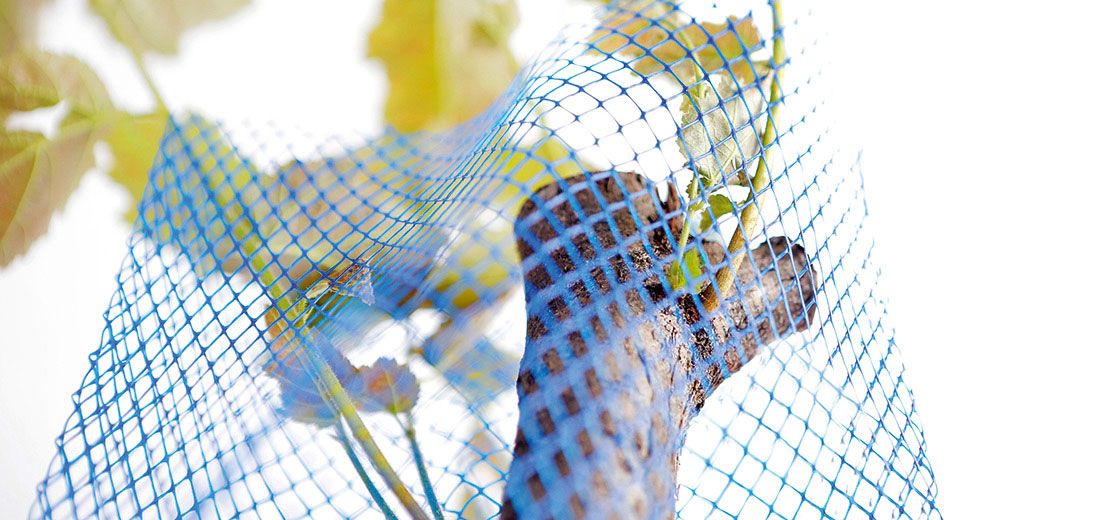 Protection Nets for Trees and Grape Wines
As new plant protection in the wine and forestry sector, Breuers Verpackungen GmbH's product range offers several protection nets for young plants. For many years now, tree protection netting in blue, green or black has proven its reliability as efficient protection against mice and wildlife damage.
Our bio-netting® products provide the great advantage that these nets are entirely biodegradable, which avoids the pollution of the forest soil or the vineyards with microplastics. These nets have already been proving their efficiency for several years now.
We also provide small-meshed browsing protection netting that can be wrapped around the young stem and then grows with the developing plant. The advantage here is that such netting forms an effective browsing protection over numerous years, but can still be easily removed for further use.
Extruded netting used to protect young plants in the wine and forestry sector.
Made of PE, or entirely biodegradable as bio-netting®.
UV-stabilized material. Available in a variety of strengths, widths, mesh sizes and colors.
Available as rolls or pre-made cuts.