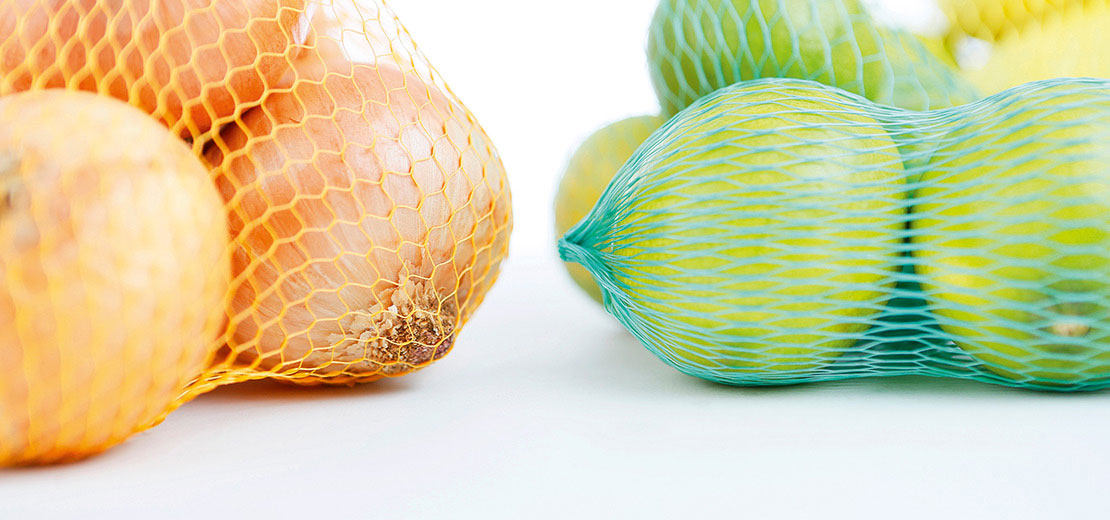 Compostable Packaging Nets
Due to diminishing conventional raw resources available worldwide, packaging made of renewable resources has been gaining leading global importance. The promotion and usage of compostable packaging can significantly minimize the ever-increasing water contamination caused by plastic waste. In efforts to make a positive impact, Breuers Verpackungen GmbH has been offering its bio-netting® for some years now. This fully compostable extruded netting is made of PLA material and continues to be a registered trademark within our product portfolio.
Our entirely biodegradable bio-netting® is suitable for all common packaging machines and can be easily sealed using ultrasound techniques.
Breuers Verpackungen GmbH can provide our customers with mono-packaging that consists compostable PLA wine-glass labels sealed to fully compostable extruded netting.
All certificates, including the certificate for our bio-netting® and our compostable wine-glass labels, are available in our Downloads.
In addition, we offer compostable packaging nets made of cellulose fibers as a sustainable alternative. This netting is ideally suited for automatic processing of potatoes, onions and other vegetables. Cellulose fibers absorb moisture from packaged material and continuously release it over a longer period of time. This ensures that vegetables available in self-service areas retain their freshness.
Compostable netting used to package food and nonfood products.
Made of cellulose or PLA material with our trademark bio-netting®. Available in a variety of widths, mesh sizes and colors.
Available as rolls, sleeves or pre-made net bags.