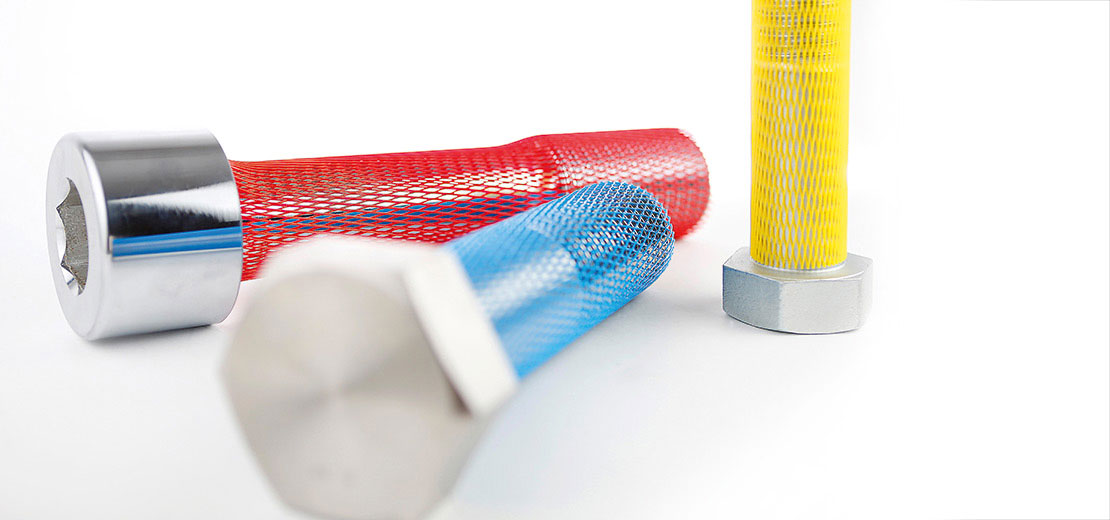 Surface Protection Nets
With an extensive range of protective netting tubes, Breuers Verpackungen GmbH is able to meet the needs of customers in various industries, including metal working, automotive supply and the entire surface treatment and technology. Whether for shaft, thread or gas cylinder protection, our PE and EVA nets prevent scratches or other possible damage to precision parts.
With various diameters and thicknesses, we are able to offer custom-made cuts tailored to your special protection needs. Breuers Verpackungen GmbH also provides a wide variety of colors to ensure products can be easily identified by their packaging. Thanks to the outstanding flexibility of our nets, we achieve the best possible protection for your products. This is attained by the netting fitting like a second skin for different diameters. Customer-specific individual solutions are also part of the service Breuers Verpackungen GmbH offers. We will gladly develop a tailor-made product for you.
Extruded netting used to package and protect sensitive surfaces.
Made of PE and EVA material. Available in a variety of strengths, widths, mesh sizes and colors.
Available as rolls or pre-made cuts.