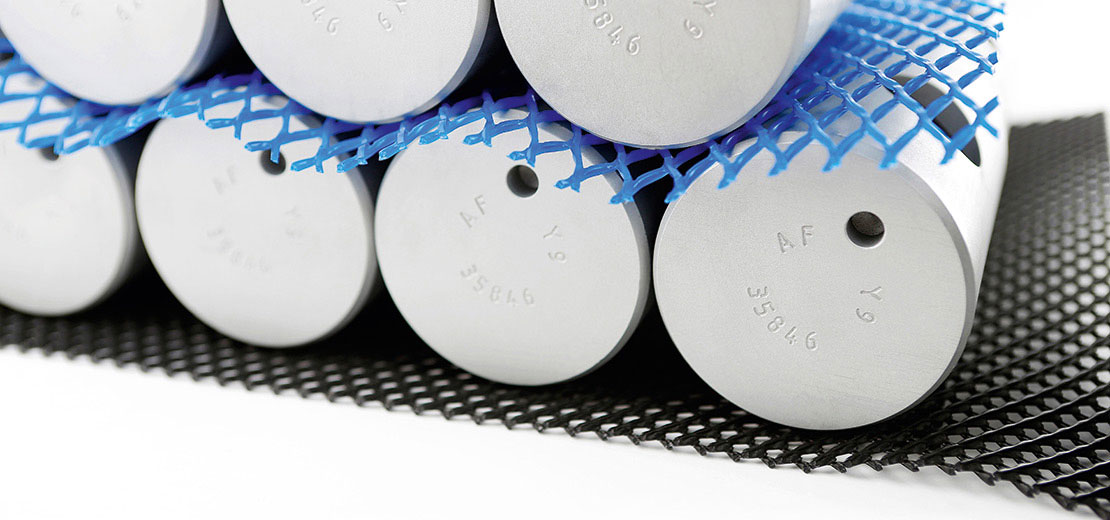 Spacer Grids or Separation Grids
Whether as spacer grids in grid boxes, protection during transport or separation grids for industrial washing processes, Breuers Verpackungen GmbH offers grids for a broad variety of uses, and our standard program provides a wide range of grids to meet customer demand.
Made of various material, these grids are used, with different thicknesses and mesh sizes, both in harder HDPE and PP versions as spacer grids and in a very soft EVA variant as scratch protection during the transport of stacked products.
An extensive use of recycled granules from own production waste is possible for most of the products. This environmentally friendly and resource saving method does not affect the quality of our grids. Only small discrepancies in color are possible.
Grids are a sustainable and ecologically sound alternative to packaging made from corrugated board. They are suitable for multiple use, and contamination caused by oil or other substances can be cleaned easily by any industrial washing machine. After the last use, they are fully recyclable.
According to a study by Fraunhofer Institute for Environmental, Safety and Energy Technology UMSICHT, the use of recycled plastics can avoid up to 60 percent of the climate-damaging greenhouse gas emissions caused when using new granules made from crude oil.
Extruded netting used as transport packaging, spacers, scratch protection or separation grids in baskets for industrial washing processes.
Made of PE, PP, EVA and PA material. Available in a variety of strengths, widths, mesh sizes and colors.
Available as rolls or pre-made cuts.