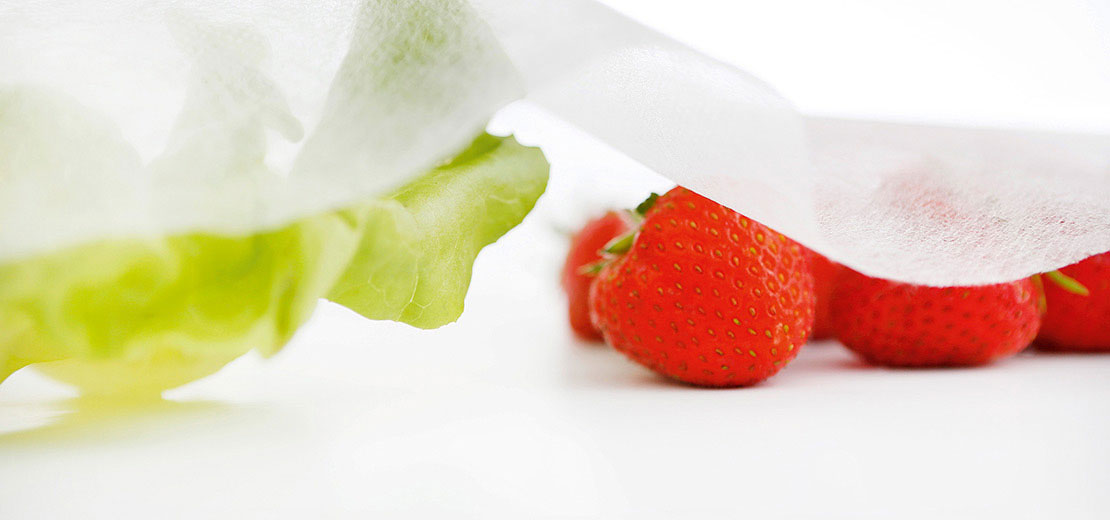 Agricultural Spunbond
Under our trademark PLANT-Protex®, Breuers Verpackungen GmbH distributes agricultural spunbonds as crop covers for earlier harvesting and as frost protection. This polypropylene nonwoven is produced in various weights from 17-50 g / m² for these intended uses. Our standard widths range from 4.20 to 16.00 meters and can be produced either with or without reinforced edges.
The individual nonwoven sheeting is bounded together by means of an ultrasonic welding technique. Our flexible production also enables us to manufacture customized widths (including a width of up to 19.00 meters upon request) as well as special field lengths. The rolls are folded to standard widths of 3200 or 2400 mm and delivered in stable PE film.
The edges of all nonwoven rolls can be provided with basic, single print options. Breuers Verpackungen GmbH also manufactures cut-sizes for small garden areas. These cut-sizes are packed in plastic bags together with a customer brochure. In addition, black mulch nonwovens are available as cuts - with or without plant slots - or as rolls.
Nonwovens used as crop cover for frost protection or for earlier harvesting in the agricultural sector.
Made of printed or unprinted / non-printed PP material.
Available in rolls or ready-made blanks.